The Mineral King mural in Three Rivers is in this building.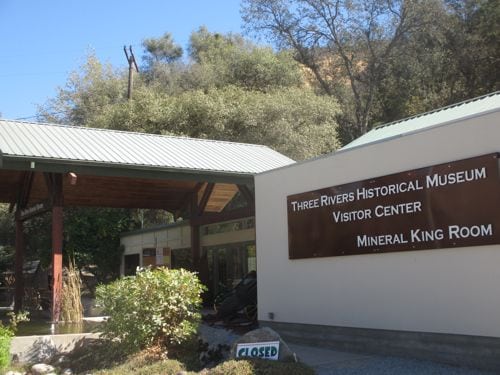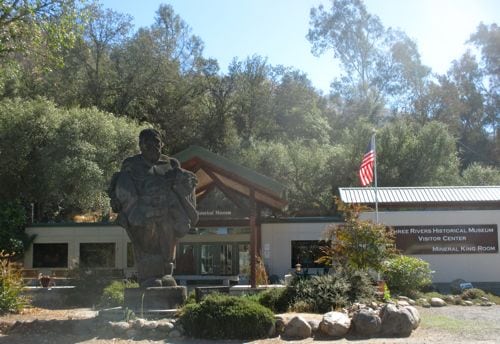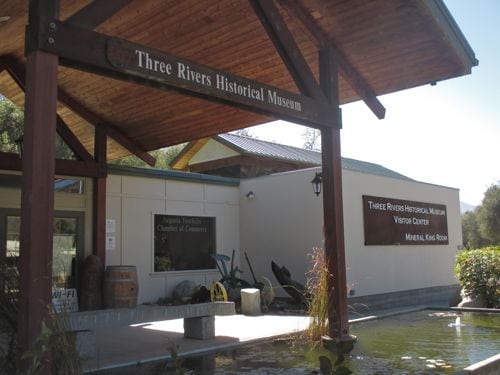 This is how the mural looked when I arrived on Day #2. Tower is in place, background sort of finished, trees located.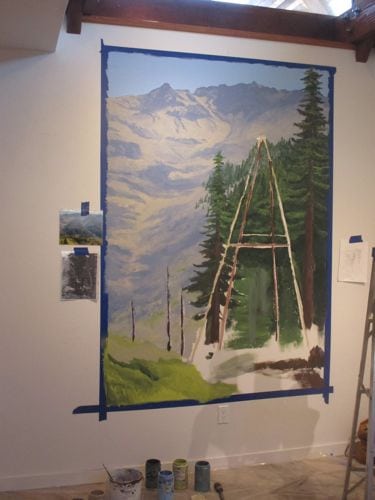 In the last post I said it is quiet in the museum. Ahem. Not on Day #2! A cabin facade is getting built behind me, and every hammer blow or power tool is amplified in the empty room with a tile floor. It is going to look great, and on the back wall will be a window with a painted view of something Mineral King.
On to the day's work. . .
The bright sun came in through the skylight and with my strongest magnifier glasses, I figured it out!
After putting growing things in the foreground, I painted off the bottoms of those 2 trees. On Day #3, I will figure this out and finish!
The mural started out sort of easy, but on Day #2 I was just making stuff up without photos to help. That's not easy at all.