Last Friday, Trail Guy and I went to Mineral King.
Our first idea was to take the trail down to the river behind Lookout Point. It was steep steep steep and slippery too, and then it was completely unmaintained. We spent 30 minutes on it total – 19 down and 11 back up.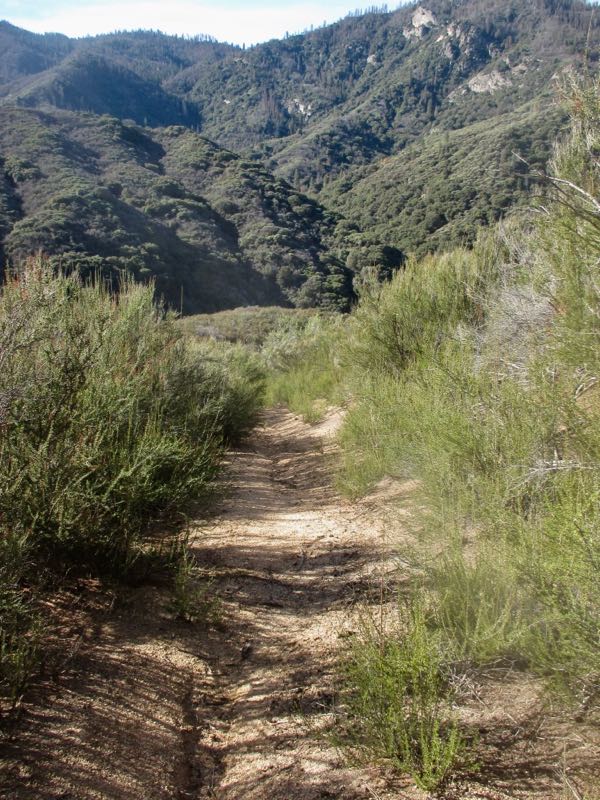 Nice view from Lookout, the first glimpse of Sawtooth. Mostly we were thrilled by clear air!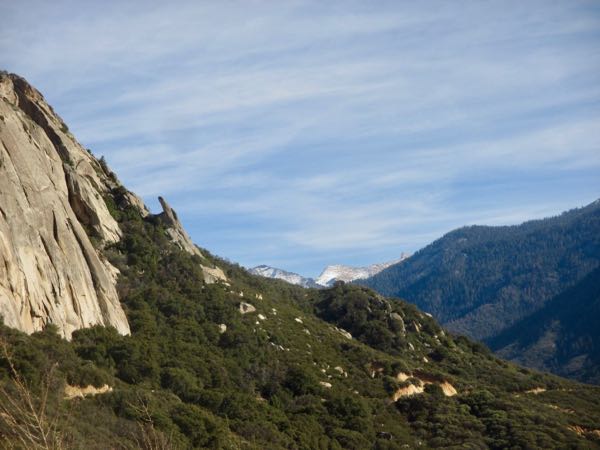 The next stop was Trauger's, a water trough along the road, decorated by sweet peas in early summer. They were planted by Mary Trauger, "the angel of Mineral King" who homesteaded up above the road with her husband Harry during the mining era. The site is up in the cedar trees above the road (not the trees at the top of the ridge).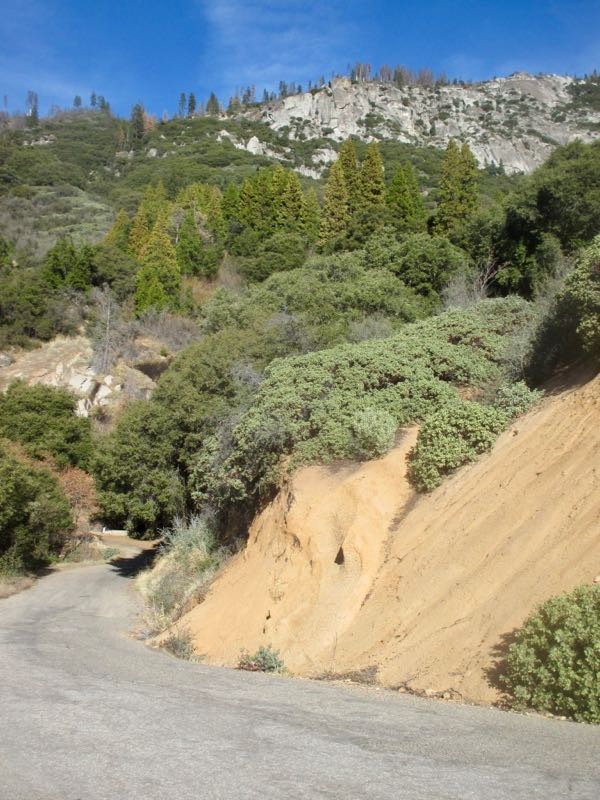 We have to go up this?? We decided it would be prudent to come back down another way.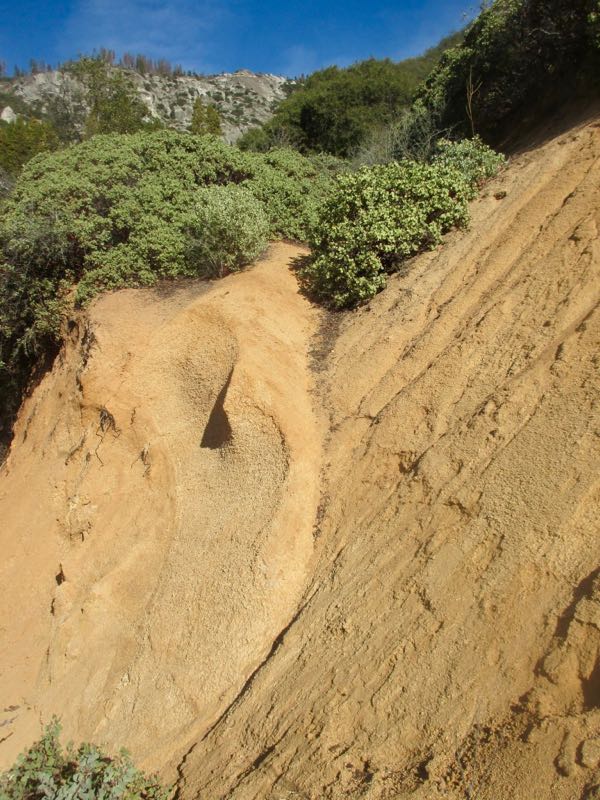 The home site was farther than we expected along a sort of road that was very overgrown. There wasn't much to photograph except the cedar trees and the fireplace. Isn't it weird how that photo looks black and white, or maybe sepia toned??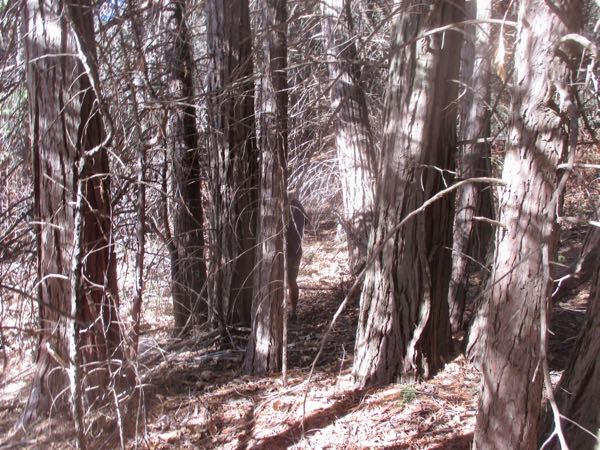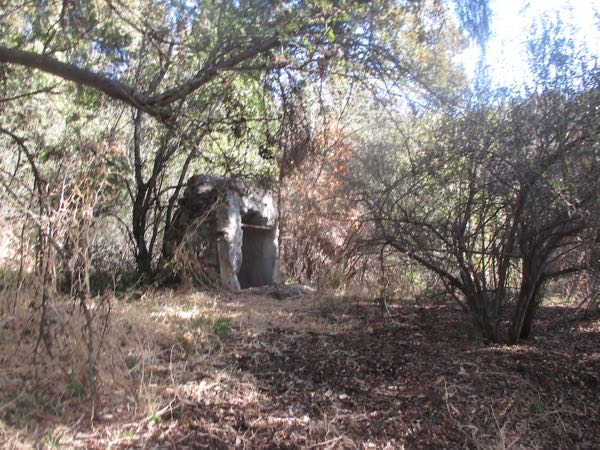 We toodled on up to Redwood Creek (the 2 redwoods sometimes known as "Aunt Tillie and Uncle Pete") for a quick lunch; the face flies were annoying because it was in the high 60s and low 70s out. Weird on December 28.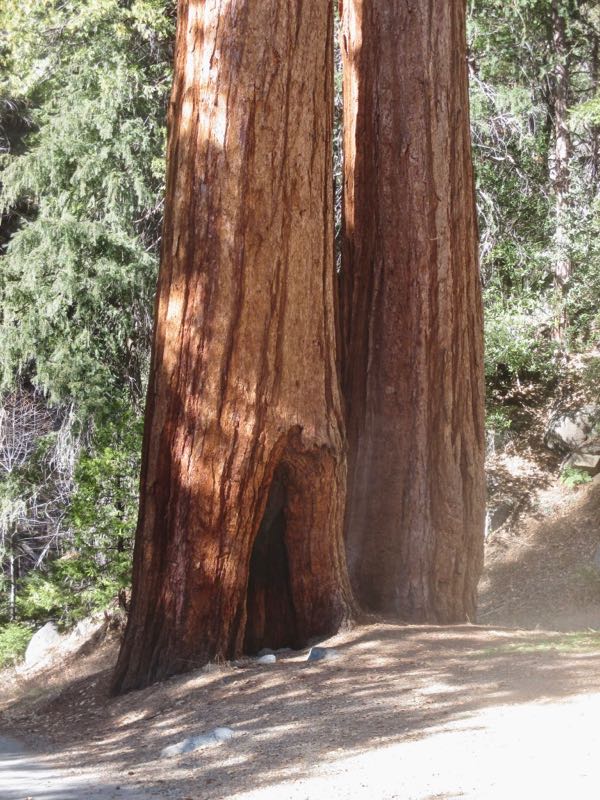 Trail Guy suggested that we go on up the hill to the Mineral King where there are no face flies. There is also no snow.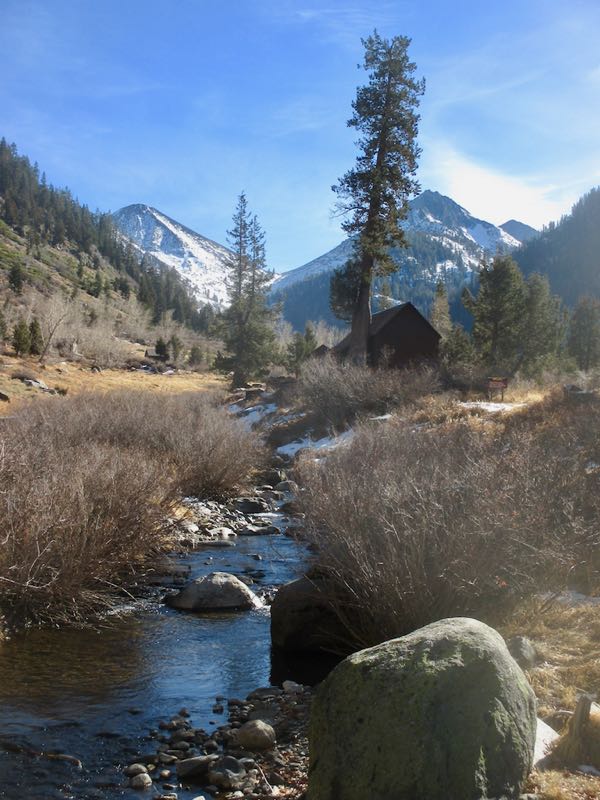 Crystal Creek has ice but is still flowing.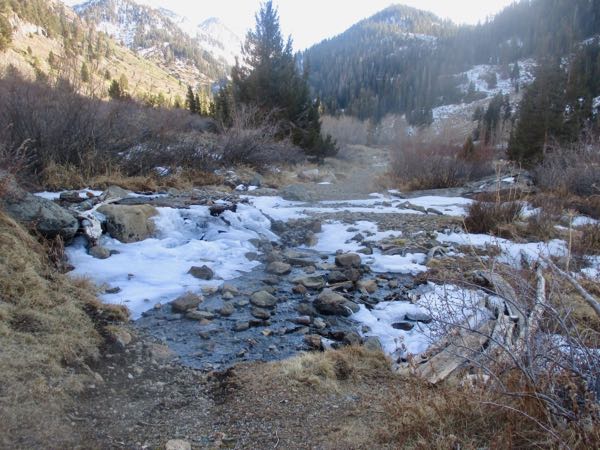 Sawtooth looked nice on the way back down the hill. It isn't that nice – it simply appears to be nice. Wait, I mean it has a nice appearance. (I have a not-nice history with that peak. . . )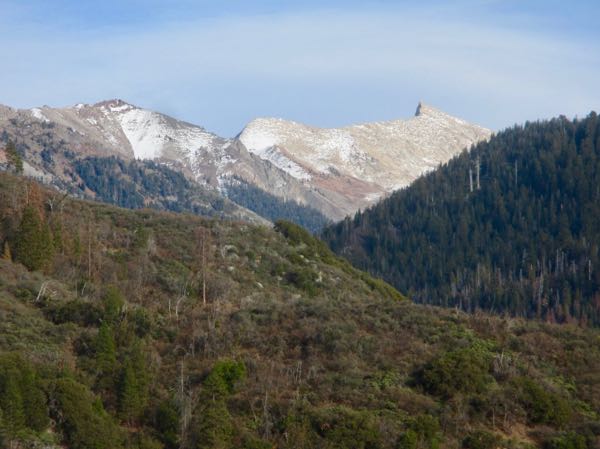 The upper half of the Mineral King road has potholes. The lower part has potholes, more potholes, crumbling edges and overgrown borders. The public's frustration is expressed on the sign – look closely, and you will see so much frustration that the writer used a double negative, which contradicts his intent.