Once June is past, I hope that the Mineral King posts will be of my experiences instead of just hitchhiking on Trail Guy's.
The baby marmots are out, and as always, have moved underneath our cabin. Since there is nothing that we can do about it, we take photos. (They make noise and messes that smell bad, in case you were wondering why we'd be anything except enchanted.)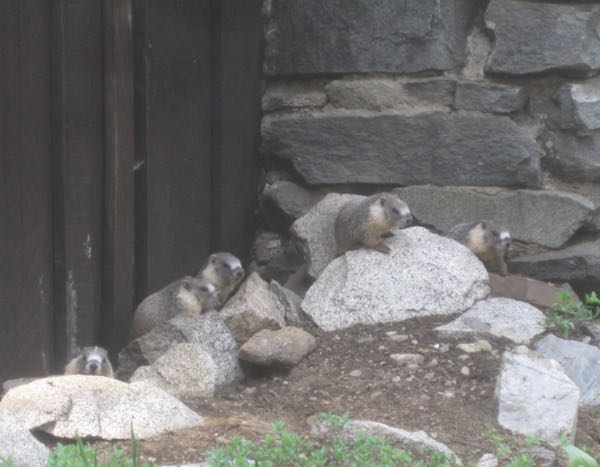 Trail Guy went to White Chief. It is a short but very steep hike, and it involved fording Spring Creek. (As of this writing, the bridge hasn't been put up for the season yet.)
I wasn't there so I have nothing to say. Just enjoy the photos and the fact that you aren't gasping for breath, due to altitude and exertion.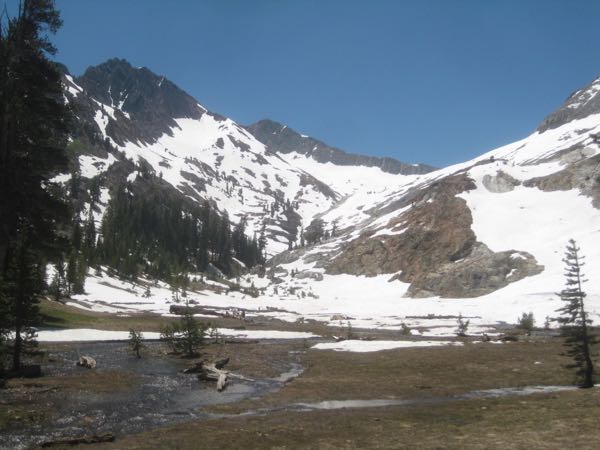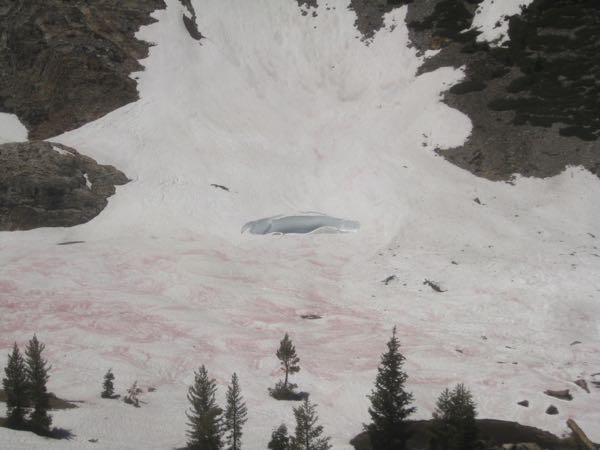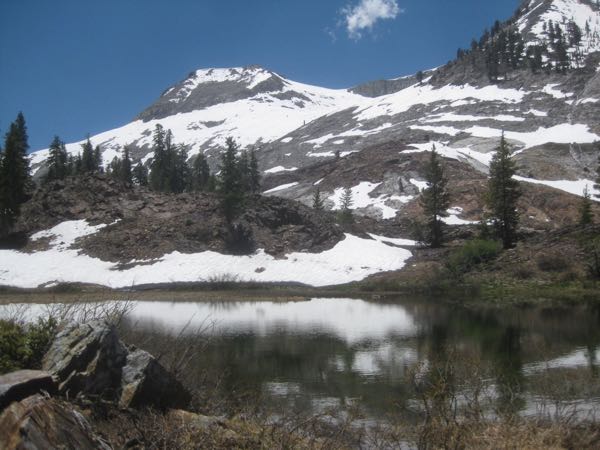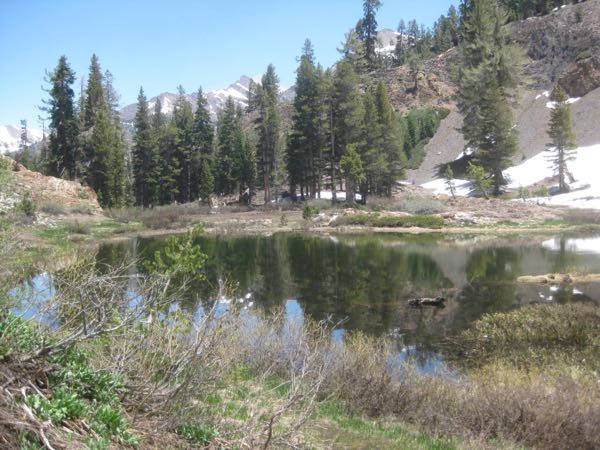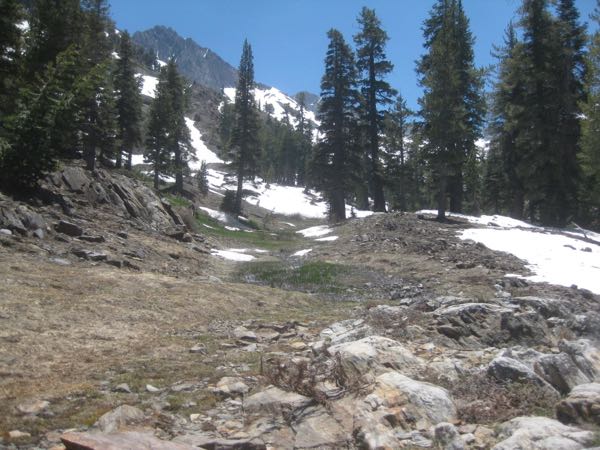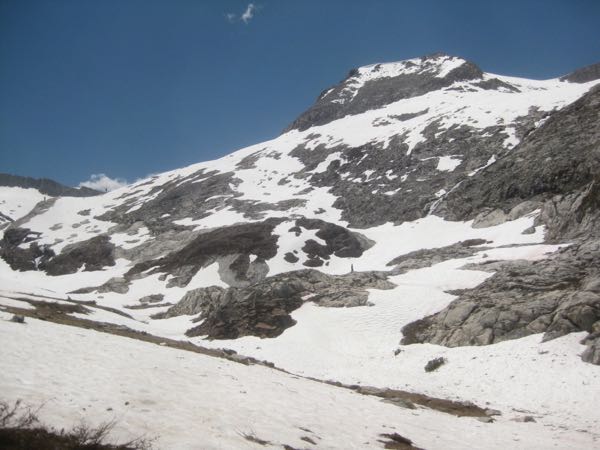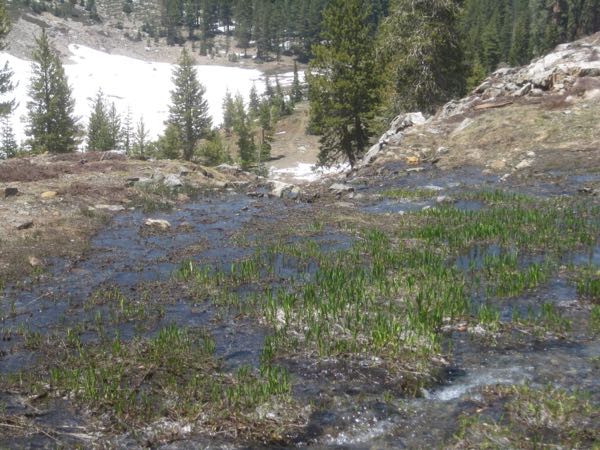 Because this blog is supposed to be promoting my art, here is a recent (and the only) painting I've done of White Chief. (This view is closest to the first White Chief photo in this post.)