Last week Trail Guy and Retired Postman headed up the Mineral King Road. This was a couple of days after some very heavy rains.
First stop? My favorite bridge, of course. (The Oak Grove Bridge). Retired Postman is very very tall, so he was able to take a photo above all the messy shrubs. This may be the first time I've ever seen the bridge's shadow in the water beneath. I don't think this would be a very nice painting – just a bunch of greenish textures with a tiny bit of architectural interest.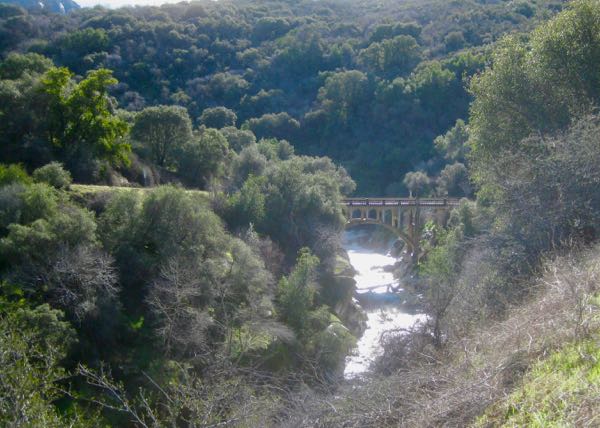 I wasn't with them, so I don't know exactly how many messes there were on the road. I do know that the messes began around Slapjack, that they were able to walk in to Redwood Creek/Redwood Canyon/Aunt Tillie & Uncle Pete – whatever you call the twin Sequoia trees.
This next photo shows the ridge above High Bridge and how it has slid down the drainage. It will be interesting to see if it reached the road. It could be awhile before anyone gets that far up the road. . .
Say hello to Aunt Tillie & Uncle Pete (I am not making this up – some cabin folks told me that is what they call the 2 Sequoias at Redwood Canyon, and no, I can't tell who is who or which is which.) Or skip them and say hello to Retired Postman.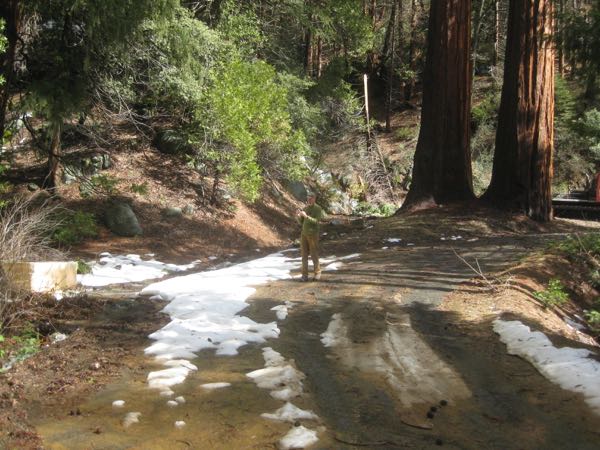 There were a mess of ladybugs at Redwood Canyon.
And there were multiple messes on the walk in.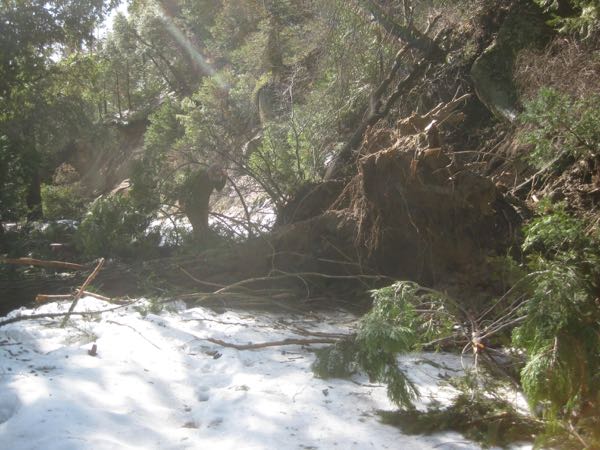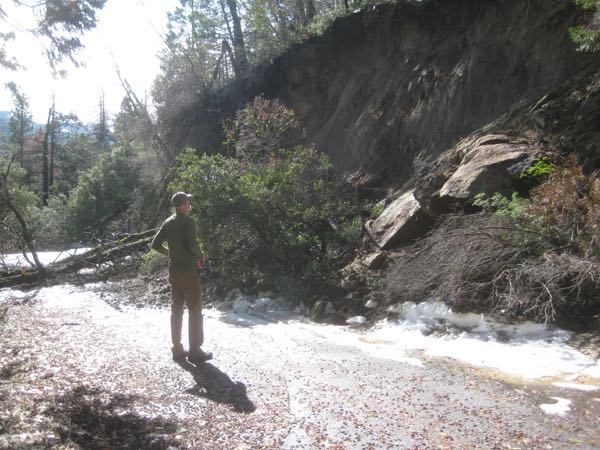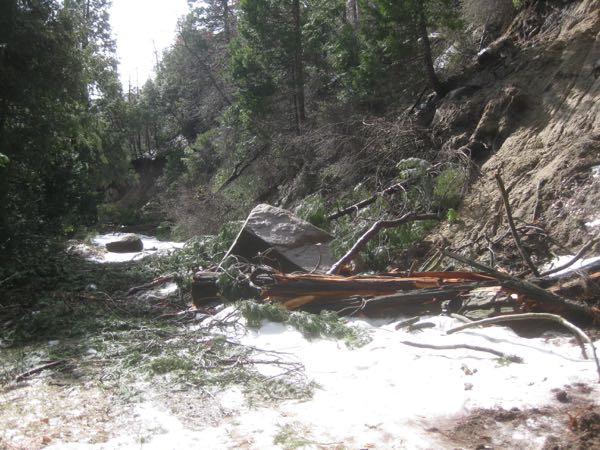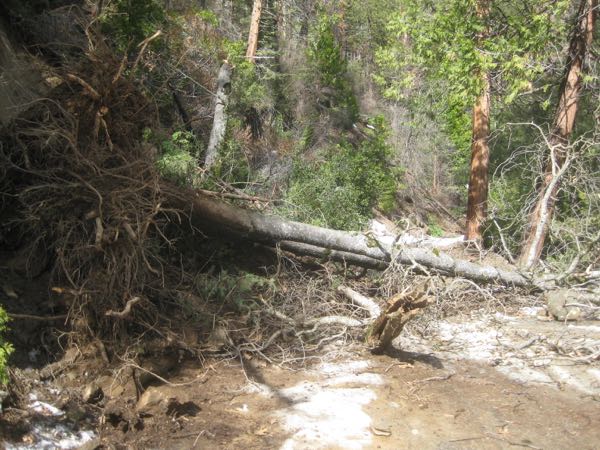 Trail Guy reported in to the roads department in Sequoia, and they've already done some work. Is the road passable? Maybe. . .